Cal Video powered by Daily.co
Cal Video is the in-house web-based video conferencing platform powered by Daily.co, which is minimalistic and lightweight but has all of the features you need.
Read more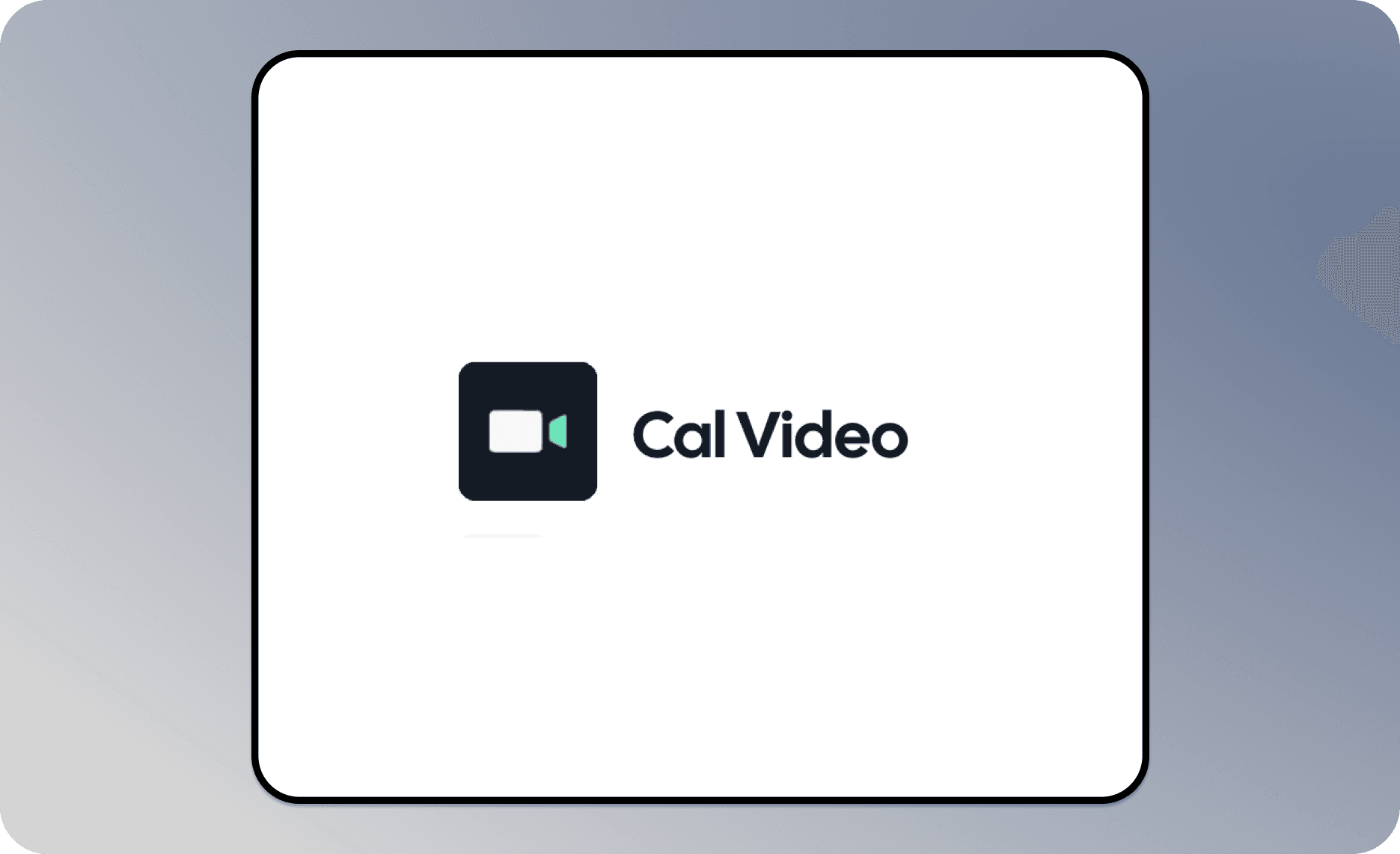 Calendar scheduling is everywhere.
It's a trip to IKEA, coordinating a podcast, and going out to brunch. Every event, meeting, or moment that involves choosing a time and date is calendar scheduling.
Things would be way simpler if we could just bump into people exactly when we need to meet with them, but life's different. This is why scheduling platforms like Cal.com can make such a huge difference.
People are drawn to Cal because we make calendar scheduling easy and accessible. Using Cal means you no longer have to play a game of cat and mouse when trying to coordinate a time to connect. Instead, organizing, rescheduling, and canceling appointments is as simple as sending a link or clicking a button.
Cal has also taken the time to ensure that all the features included in our core product are intuitive and flexible. One example of this is our video app. Cal Video is the default meeting location for all Cal.com events. Organizations and individuals can use it to power everything from one-on-one chats to group calls with up to 300 members. 
Cal Video recordings can also be saved and used as part of podcasts, training modules, and so much more. In addition, Cal Video is as white-label friendly as Cal.com. This means that it's easy to customize and incorporate within your brand.
We all want to save time, and one of the easiest ways to do that is by using tools like Cal.com and Cal Video.
Let people book when it works for both of you