Coordinate with candidates in seconds
A top Calendly alternative for hiring and recruitment set up in seconds.
Read more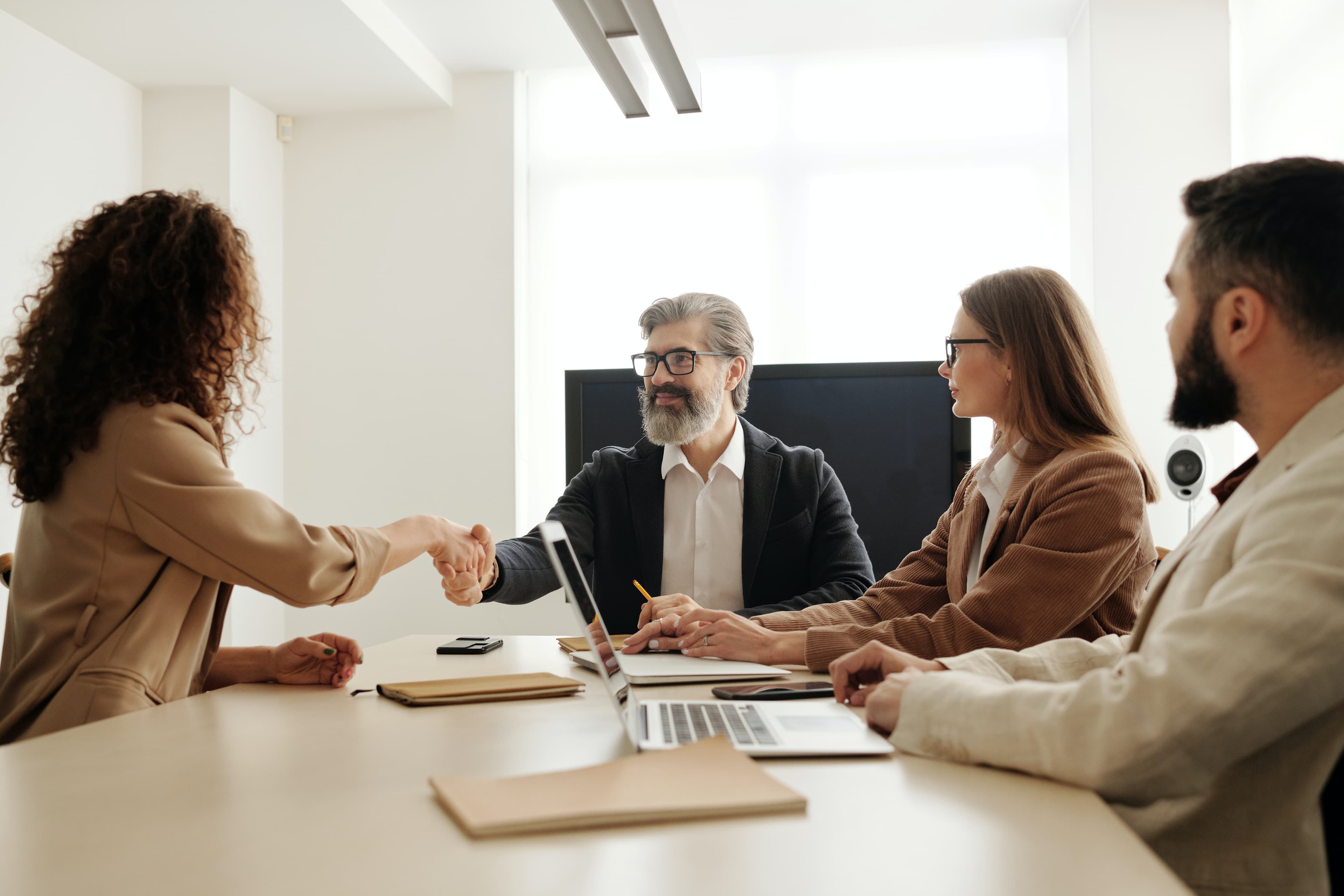 Open-source calendar scheduling for recruiters
Cal is a customizable and open-source scheduling tool that can be used by recruiters to schedule and manage a wide range of appointment types. 
Cal syncs with your calendar of choice to ensure double bookings are a thing of the past, and can handle multiple availability schedules. In addition, our routing forms help to ensure that appointments are always booked with the right person. 
Cal comes with support for a wide range of video conferencing integrations and facilities synchronized chat meetings via platforms like WhatsApp, Telegram, and Signal.
Recruiting professionals can use Cal to host job fairs, conduct interviews and arrange both in-person and virtual onboarding sessions. 
Cal is a white-label friendly infrastructure-ready solution that simplifies their workday by taking the stress out of scheduling.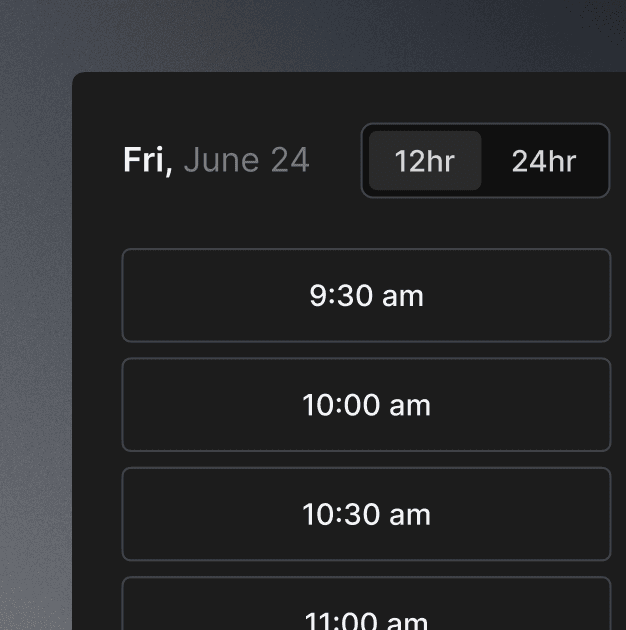 Build your day in blocks
Create different schedules for different candidates with unlimited, sectioned availability times. One for mornings, one for evenings, one for weekends, the choice is yours.
Nix manual scheduling errors
Eliminate any chance of manual error with our automated scheduling system. Simply send over your link, and your attendee can choose the best time that works for them. No back and forth, no hassle.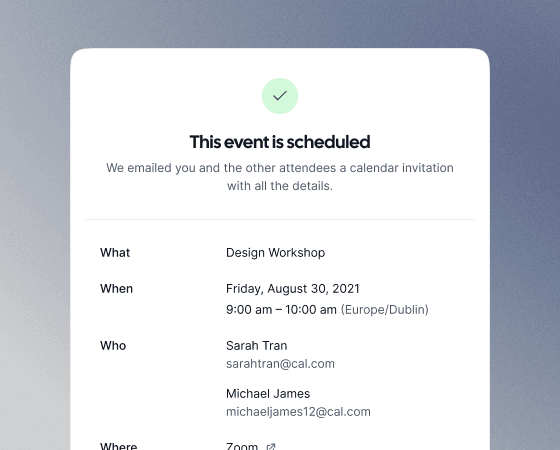 In person or virtual, the choice is yours
Whether it's a phone call, video chat, or in-person coffee time, Cal has you covered. Schedule to meet with candidates in person at recruiting fairs, or kick them your link to meet together virtually. Update your location to give candidates the best opportunity to meet with you.
Let people book when it works for both of you