As of V2.0, the user can have a specific schedule for every event type. They can use a certain availability schedule for all event types, more than one event types, or have a separate availability schedule for each event type to better organize their event types.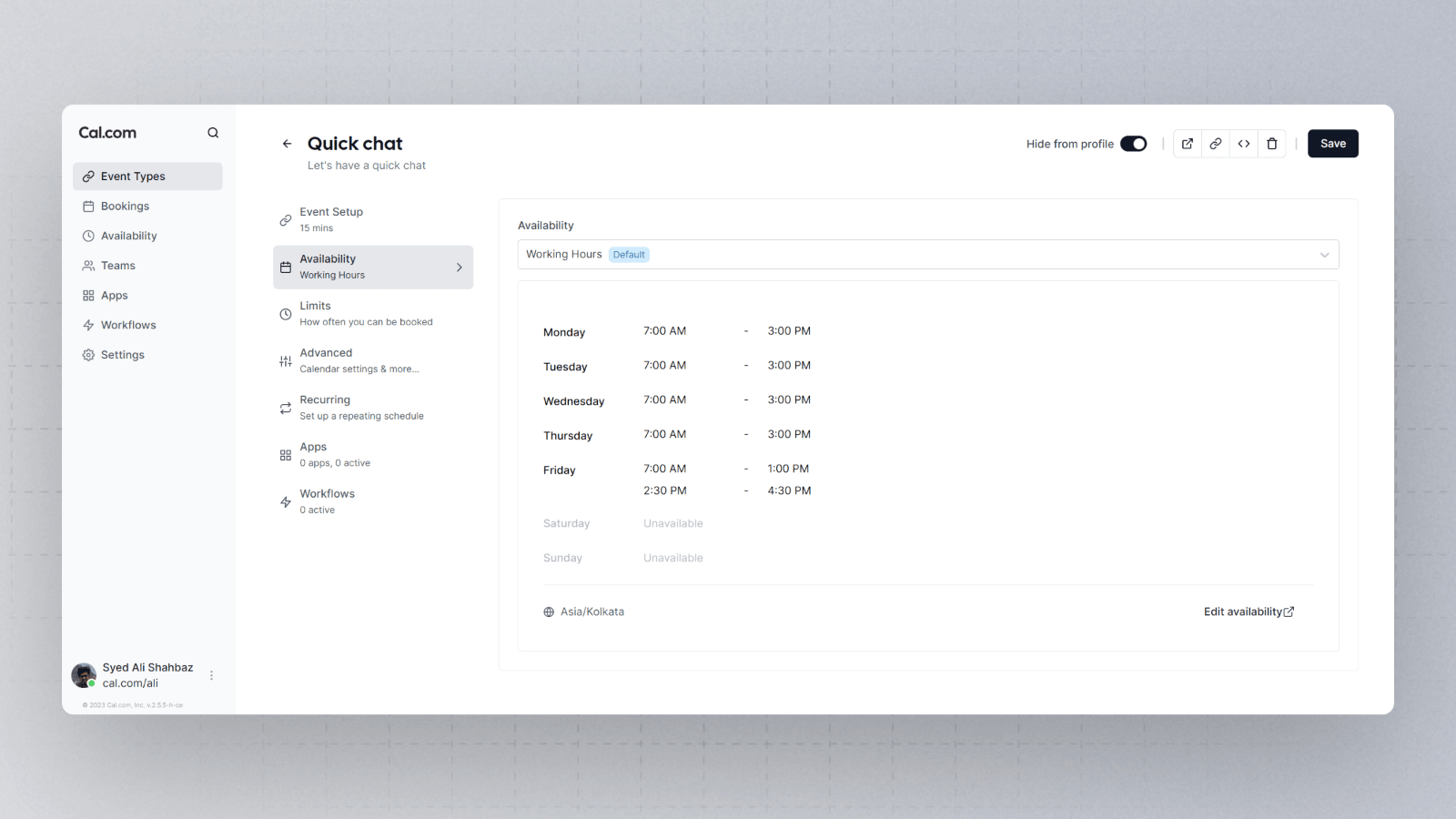 You can take a look at Availability to better understand the offerings in setting up the availability schedule, from custom time zone for each availability schedule to setting a default schedule and much more.
Here's a guide to Setting up your availability to create an availability and then selecting it in the event type.