Signing up for a Cal.com account is easy, and can be done in 30 seconds.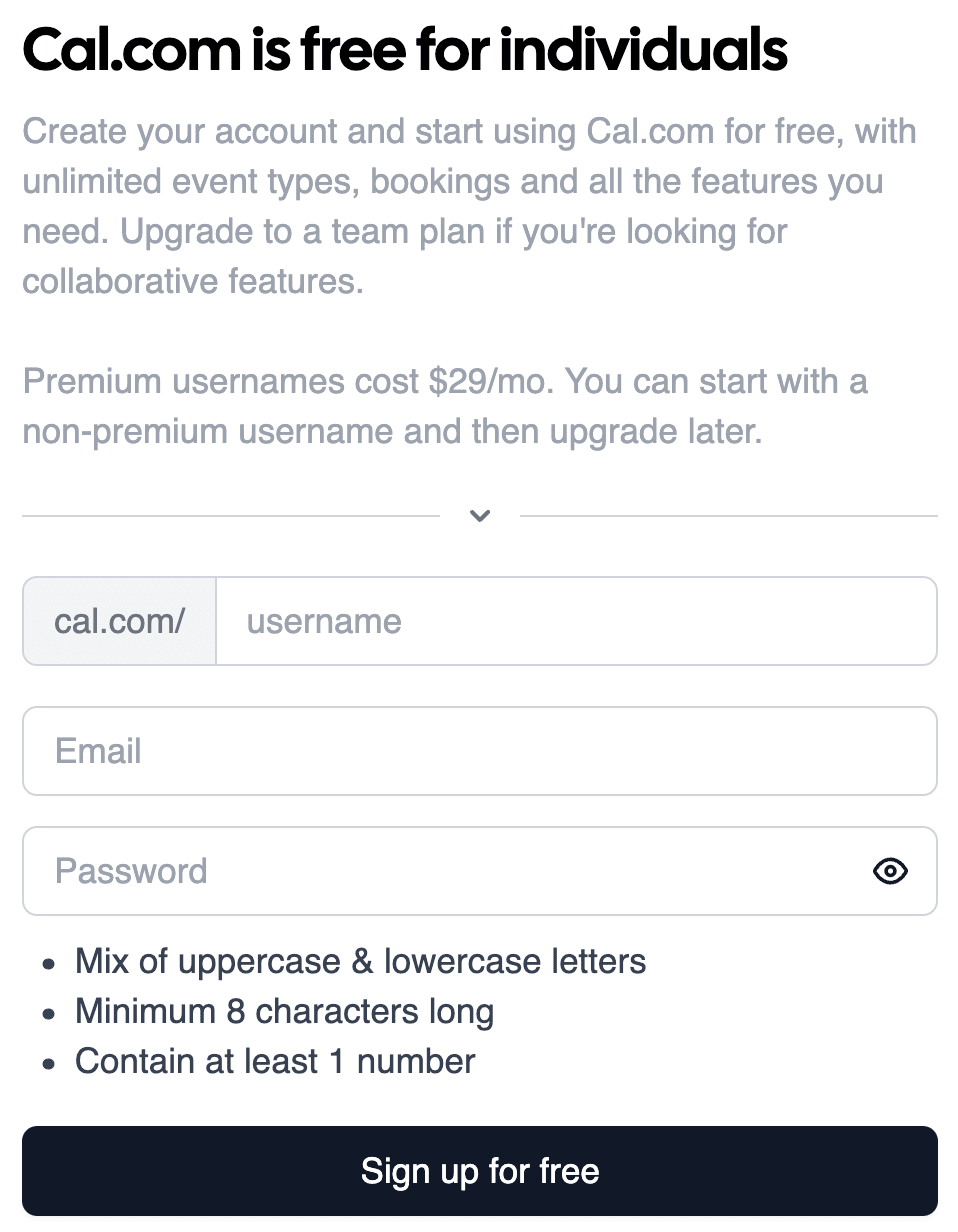 To get started, head to
cal.com/signup
, where you'll be able to enter your desired username (the part that comes after cal.com, like cal.com/
bailey
), your email and a password. Alternatively, you can sign up using your Google account, or using SAML SSO by clicking on the respective buttons.
Please note that if you choose a premium username, which is a username that's either short or a common name, it costs a monthly fee. This prevents username squatting and ensures that people and brands are often able to get their username without it being taken by someone. You can always start with a non-premium username and then upgrade later on from within the application.
Next steps
Once you've signed up, you'll go through the new user onboarding flow. Click below to skip to that section of the documentation: